Honda C77 Dream ´63 project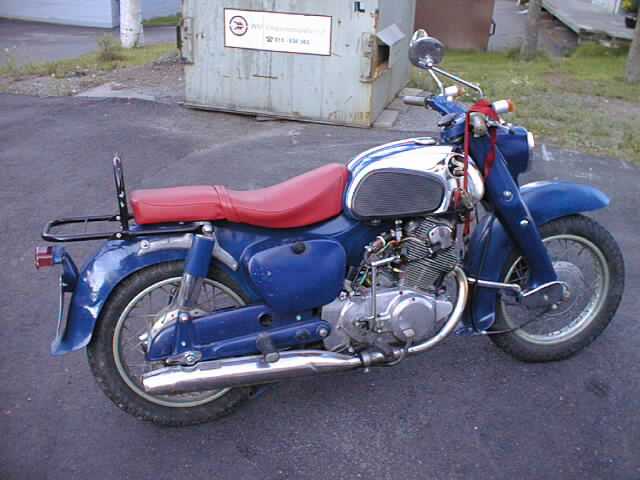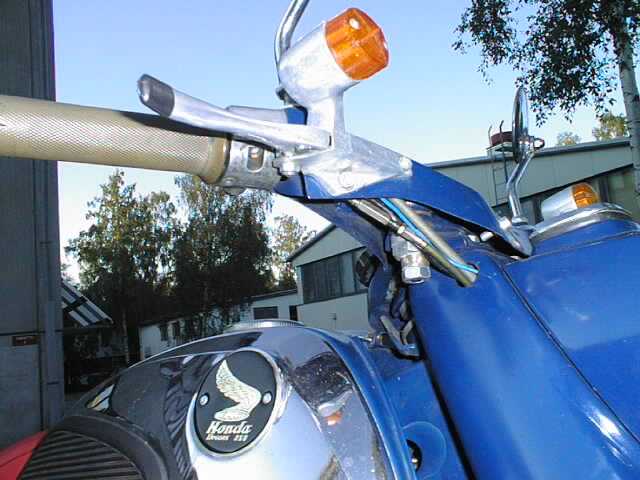 The front turn signals are round. The tank emblem seems to be right. It is quite flat
compared with the more common fish eye type. Should there be a cover below the handle bar?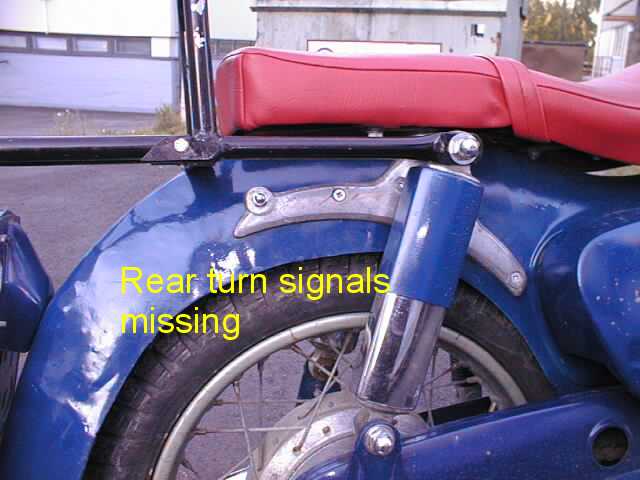 The rear turn signals are missing. The seat foam and cover are not original.
There should also be a chrome strap.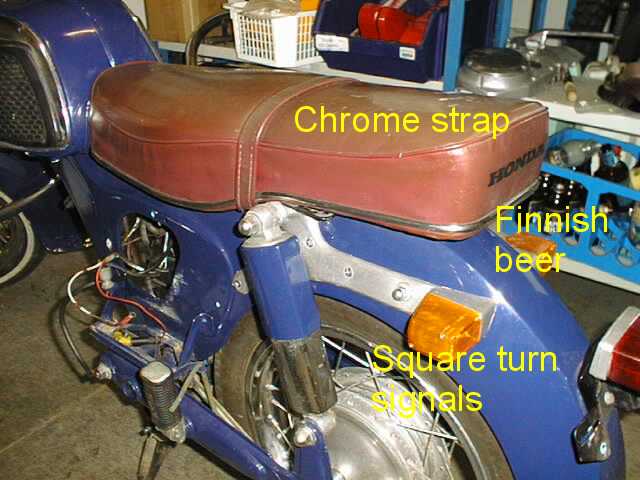 This is what the seat should be like. As you see the aluminium plate is different
from that of the 63 model. This is maybe '64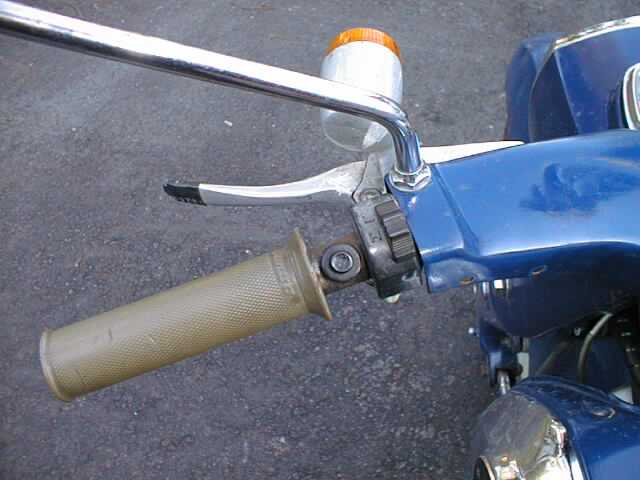 The light switch is incorrect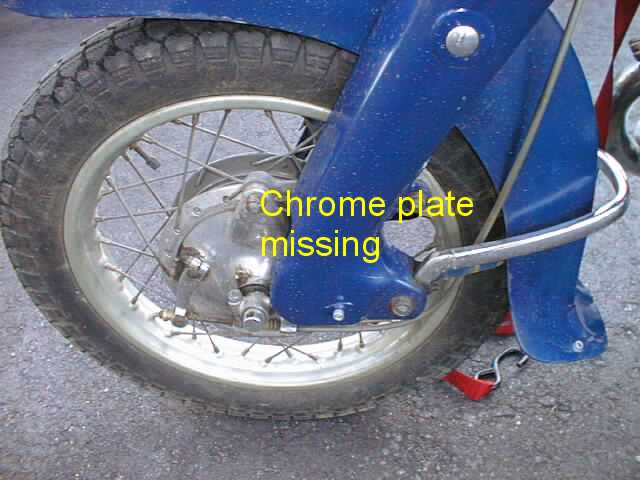 Chrome plate missing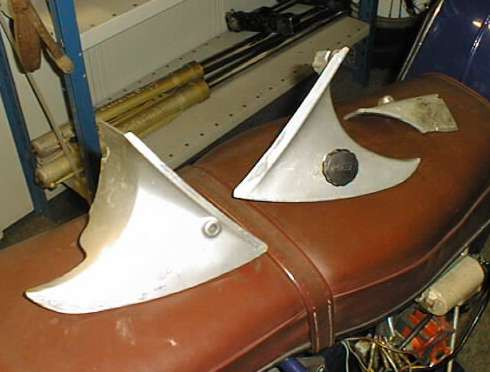 These aluminium covers for the carb are missing as well as the
small cover for clutch cable.
Please email info to lastdrop@comp.fi